So you've been debating about the many options to get your logo designed. There are many offers and services, but which one will give you the best return on your investment? Before you get tempted by a low price tag consider the following traps you can fall into.
Before we dive into these 'traps,' remember a careful thought process that needs to create a single logo. It's similar to how you would want to invest in a good school for your education or a reputable engineer to build your house. These are branding professionals who know the psychology and art behind creating an effective logo. Read more on why you should never invest in a cheap logo, along with 4 other branding mistakes in our previous article.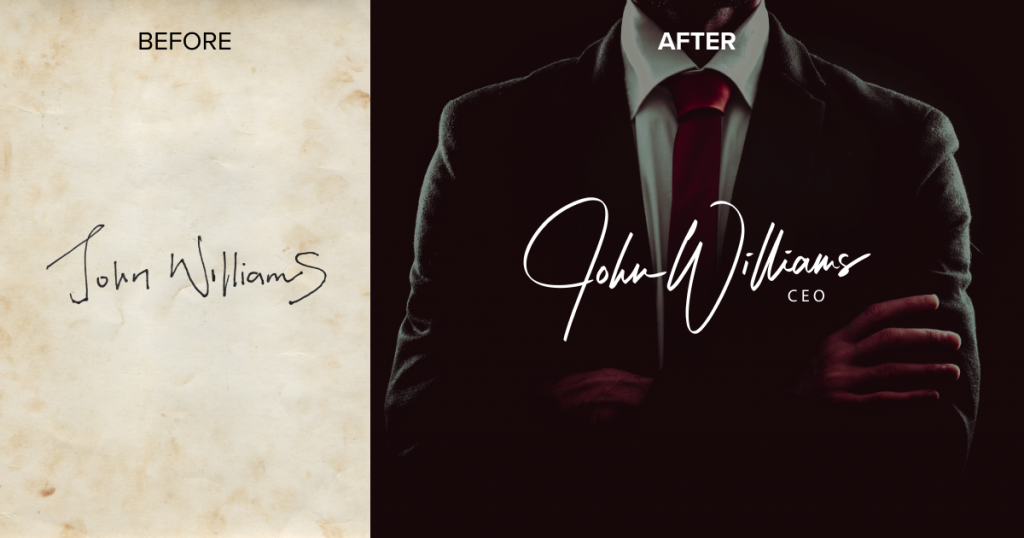 Here are the 8 most common traps you can fall for when you create your logo or hire a freelancer to do it:
The Full Design Process
As mentioned earlier, it's easy to visualize when you only think about the end product. But making a logo that fits your brand perfectly takes time, effort, and full attention. Even when you hire a freelancer, you have to think of the cost and their credibility.
Save yourself the hassle and get peace of mind by entrusting your logo to a team of experts. At Photologo, not only do we have the world's top calligraphers but also a specialized team of brand strategists.
All of this, one click away and immediately available, so you get your stunning logo as fast as possible. Plus, we have a dedicated customer service team to assist you.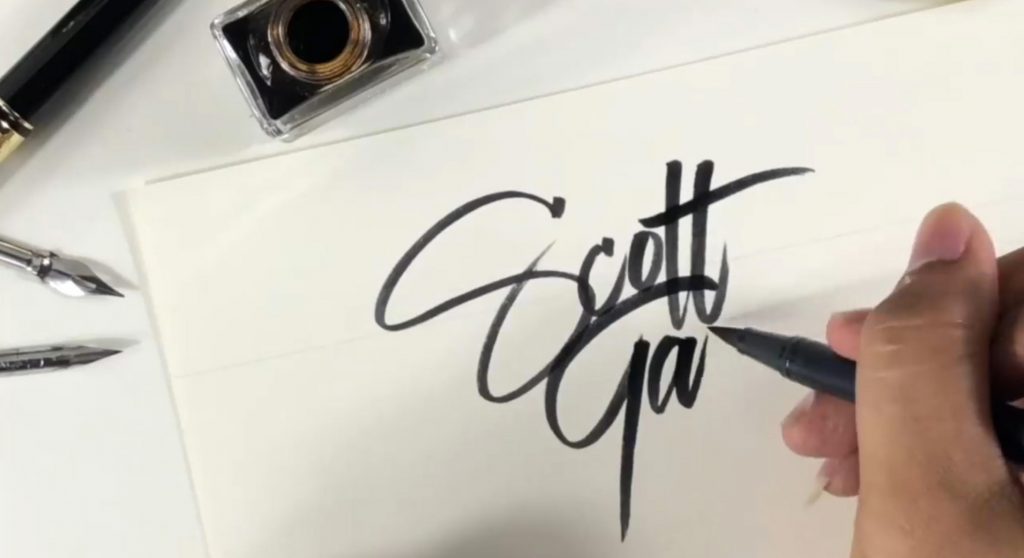 Read up on how we created a Photologo for German Photographer, Markus Van Hauten, and how it improved his business in our article.
Time Consuming
A downside to working with a freelancer that people don't often consider is the lengthy selection process. The time you waste browsing through hundreds of portfolios and hoping to pick the right person can be used to focus on other aspects of your business.
When you're not a design expert, it isn't easy to make informed decisions when selecting the right professional for your needs
At Photologo, our highly vetted team of experts will guide you in the process, so you get a logo that represents you the best.
Availability Not Guaranteed
The freelancer you're looking to hire might not be available right away to cater to your needs. In most cases, you might have to be the one who'll adjust to the freelancer's schedule (or worse, find one who shows a lack of commitment).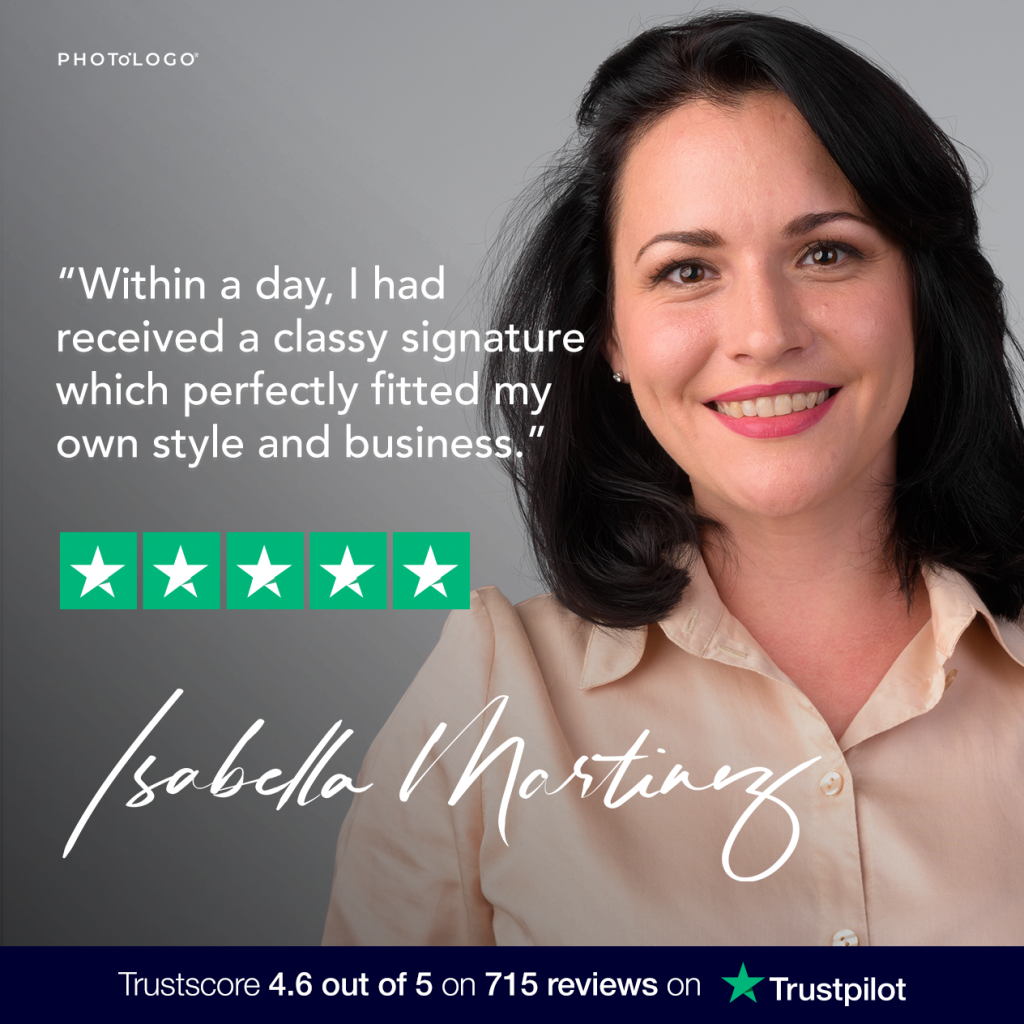 Limited Amount of StylesMany designers have a limited range of styles to offer. You might end up with a logo that does not match your brand's personality. Our in-house team of calligraphy experts have mastered a wide variety of styles and constantly develop their technique over the years. When you order a Photologo your imagination is the only limit.

Our team has delivered hundreds of stunning Photologos to clients from several different industries, which you can explore in our gallery.
Long Turnaround Time
With freelancers, there's no guarantee you'll get your logo as fast as possible. But with Photologo, we stick to a fixed schedule, so you get your logo in the best condition as we promised.
With Photologo, our team is ready to work with you. You can choose your turnaround time, so you get your logo right when you need it.
Miscommunication
Communicating directly with freelancers can be problematic. You can't rule out poor language skills, miscommunication, and different time zones. What's worse is the risk of "ghosting" you—leaving you hanging and empty-handed.
Photologo goes above and beyond to serve our customers. We offer a dedicated Customer Support Service and several channels for you to contact us.

Unreliable Quality Standard
Working with someone you know nothing about can be risky. How can you be sure the glossy images on their portfolio haven't just been grabbed off another designer or website to allure potential customers?
With thousands of verified positive customer reviews, you can rest assured your logo is in the best hands.
Explore more than 80,000 honest and real reviews from past Photologo customers here. We make extra efforts to be transparent with potential customers, so here are more unbiased reviews from Trustpilot, which you can explore here.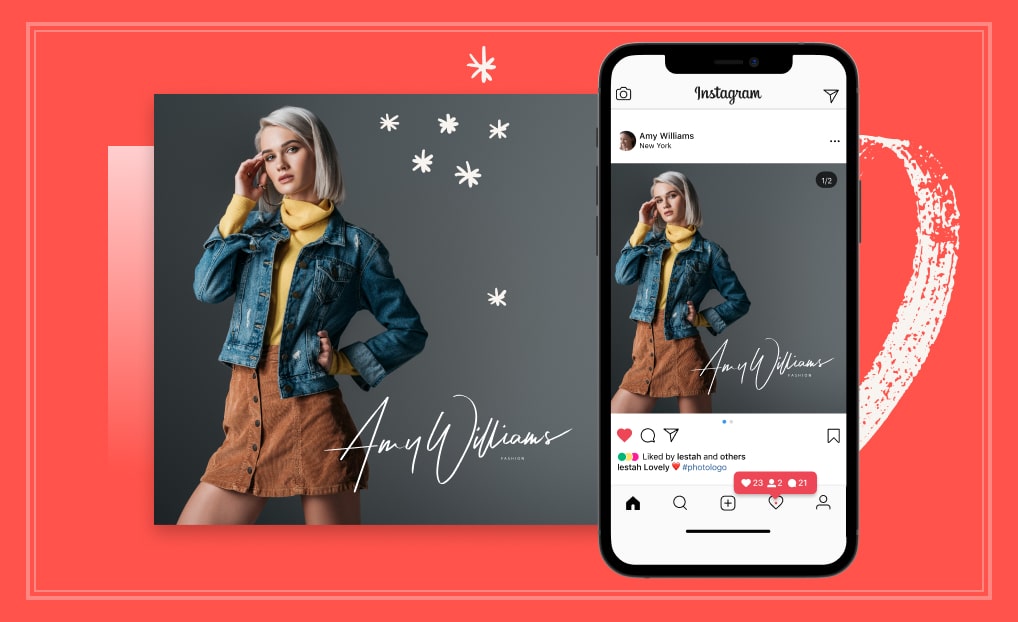 Lacks Personality and Uniqueness
Another significant risk with hiring a freelancer or even creating your own is the difficulty to infuse your personality as a brand owner to your logo. With so many logos out there, how can you ensure that your design is unique?
Here at Photologo, we don't use fonts. Instead, we use an actual calligrapher's work—making sure that each Photologo is unique and captures the essence of your brand.
See for yourself: you can check out how we make a Photologo from start to finish in our previous article. (expect the same level of quality when we work on your logo!)
Your logo is more than just an image; it's your brand's most significant visual representation.
Don't sacrifice the quality of your logo so that you can save a couple of bucks upfront.
Remember, if you're only willing to invest in a poorly made logo, it also means you're risking your brand's reputation in the long run. Never fail to make a first good impression.
Let value, expertise, and peace of mind be your deciding factor—not just price.Why? Because you get a well-made, personalized logo that's going to help your brand stand out. You know you deserve the best.