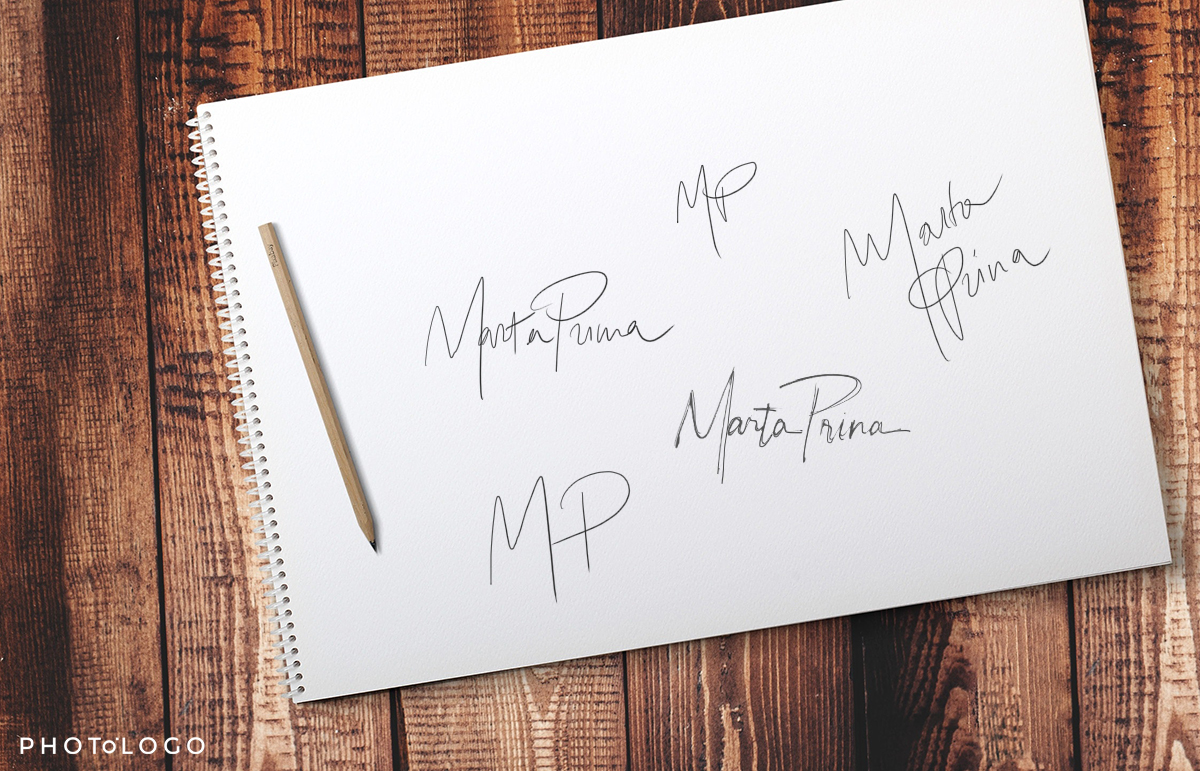 Find out what happens from the moment our talented designers receive your order, to the moment they deliver your brand new signature logo!
Whether you are just starting out as a photographer or have been a pro for years, a sleek, professional logo can truly make your individual aesthetic stand out and elevate your work.
That is why so many photographers have come to us looking for a way to make their vision a reality and create beautiful, elegant watermarks they can proudly incorporate onto their photos. Signature logos are a great way to share one's work with consistency and safety on all platforms and media.
Our team of experienced calligraphy designers takes it upon themselves to provide you with a final product that you'll absolutely love!
But how does this all work? Let us walk you step-by-step through the process of a Photologo creation.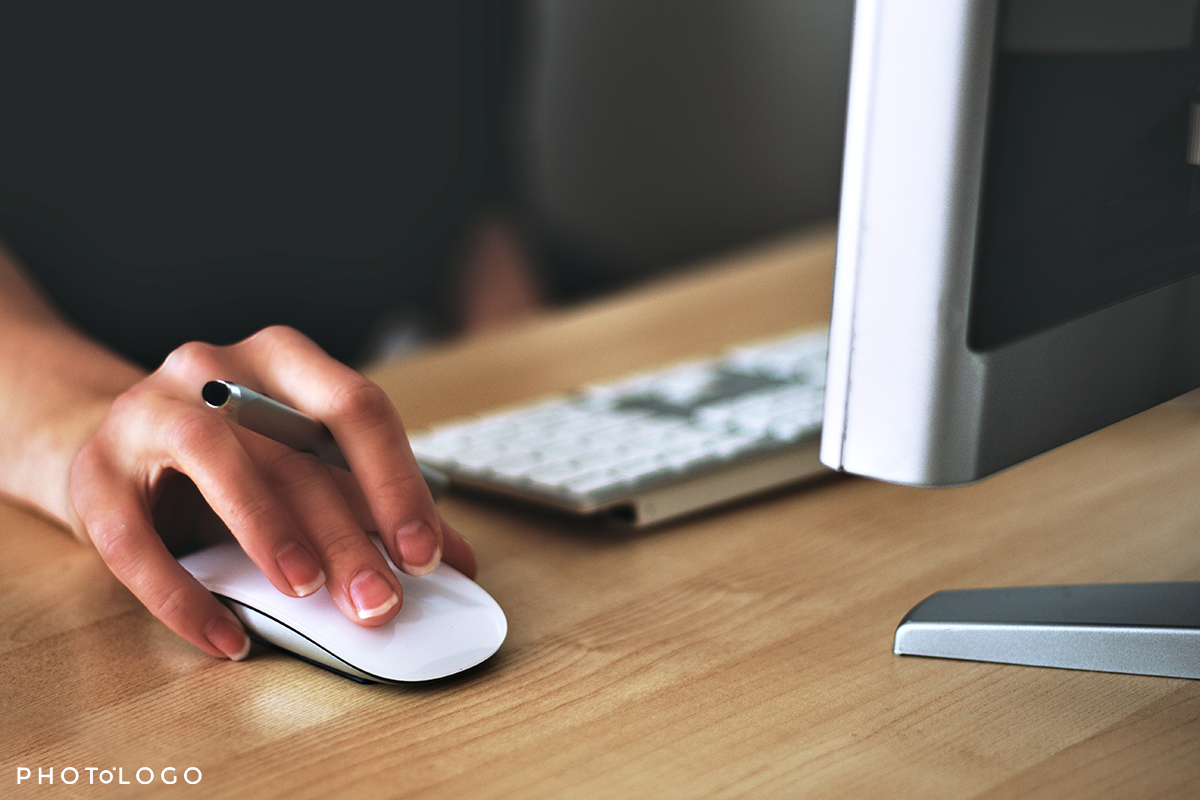 Preferences and Inspiration Review
Once you order your Photologo, one of our designers picks up the project and inspects your preferences. We always aim to create a signature logo that represents you and your work, therefore no design looks the same. You can choose the thickness and complexity of the lines, and you can even show us a particular style you'd like to have your signature based off! In addition, you are also free to decide what subtitle you'd like to add to your logo—a few examples could be "Photography" or "Fine Art", or even your own website.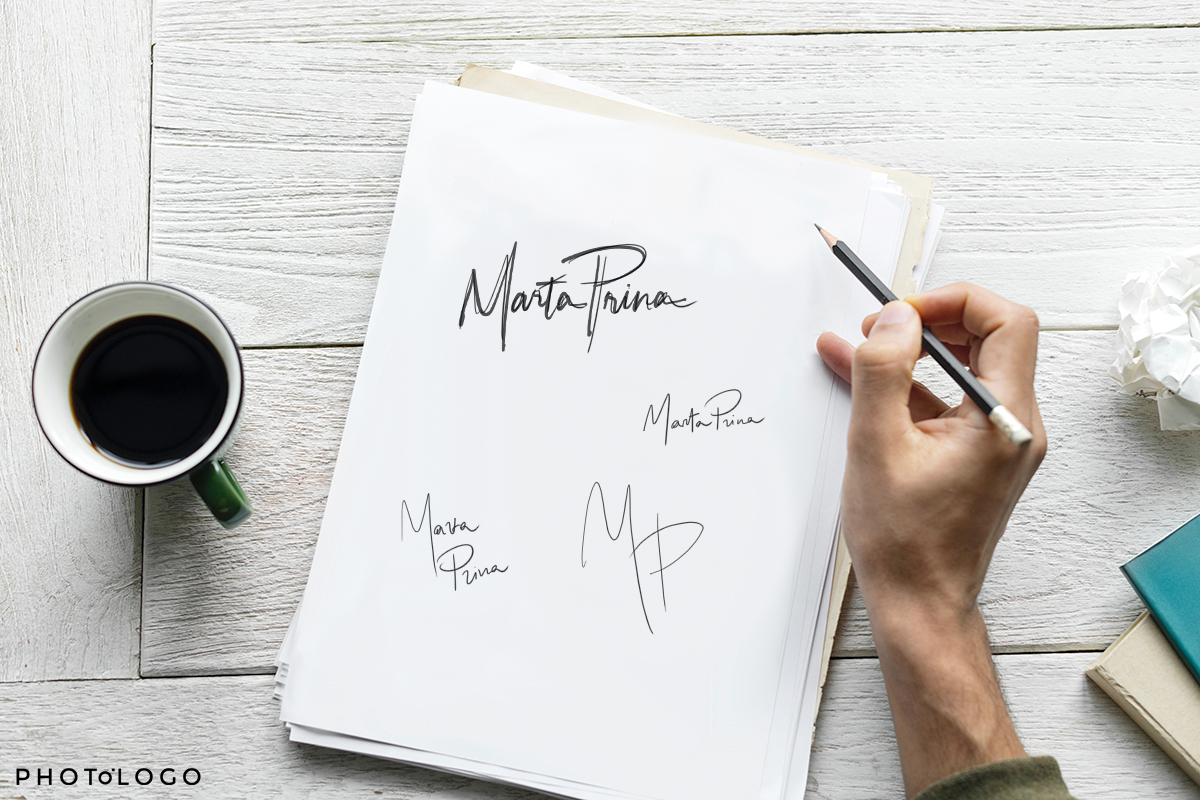 Sketching and Design Process
Calligraphy is an art—and our designers are extremely talented at it. Thanks to a process of sketching, designing and tailoring, our team can turn your vision into finished art. Pick the delivery time that best suits you and we will make sure your logo is delivered right on time. The design process starts with hand-drawn sketches, moving on to the creation of a digital, vector version of the lettering. We don't use pre-made fonts—every piece is unique and individually drawn, ensuring that no other logo looks like your own personal one.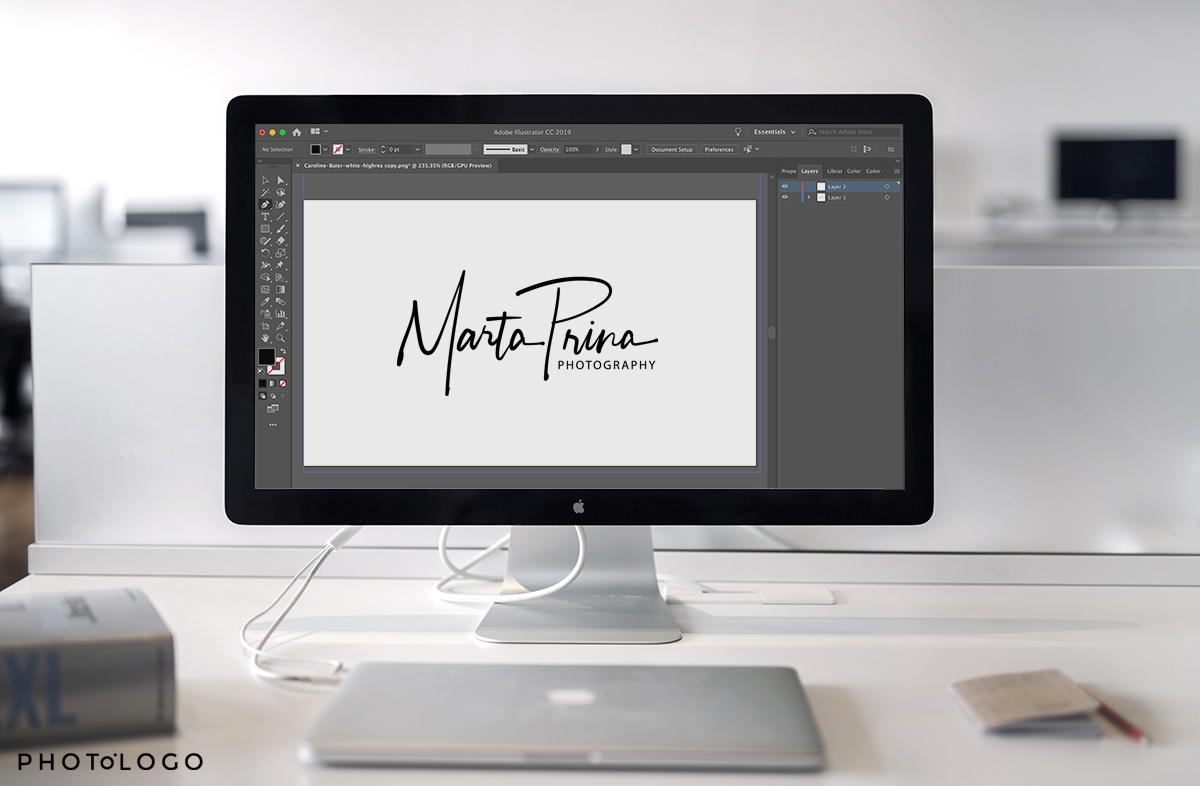 Revisions and Editing
Our main goal is to make sure each and every Photologo owner is entirely satisfied with their new logo—that is why revisions are included in the initial price. If for any reasons you don't love the signature our designers have created for you, we'll be glad to modify it following your preferences until you are 100% happy with the way it looks.
Your unique, new signature logo is finally sitting in your inbox—what now?
You'll be surprised by how simple it is to add your Photologo to your photos! Each signature package includes four PNG files (two high resolution and two low resolution) containing your signature on a transparent background. This way, it's super easy to add your logo to your pictures with programs such as Adobe Photoshop, Adobe Lightroom or any alternative editing software.
To make sure that your watermark will be visible on all dark or bright backgrounds, we send you black and white versions of it, which you can use at your preference. If you're feeling particularly tech-savvy, you can also request the original source file, which contains the fully editable vector version of your signature.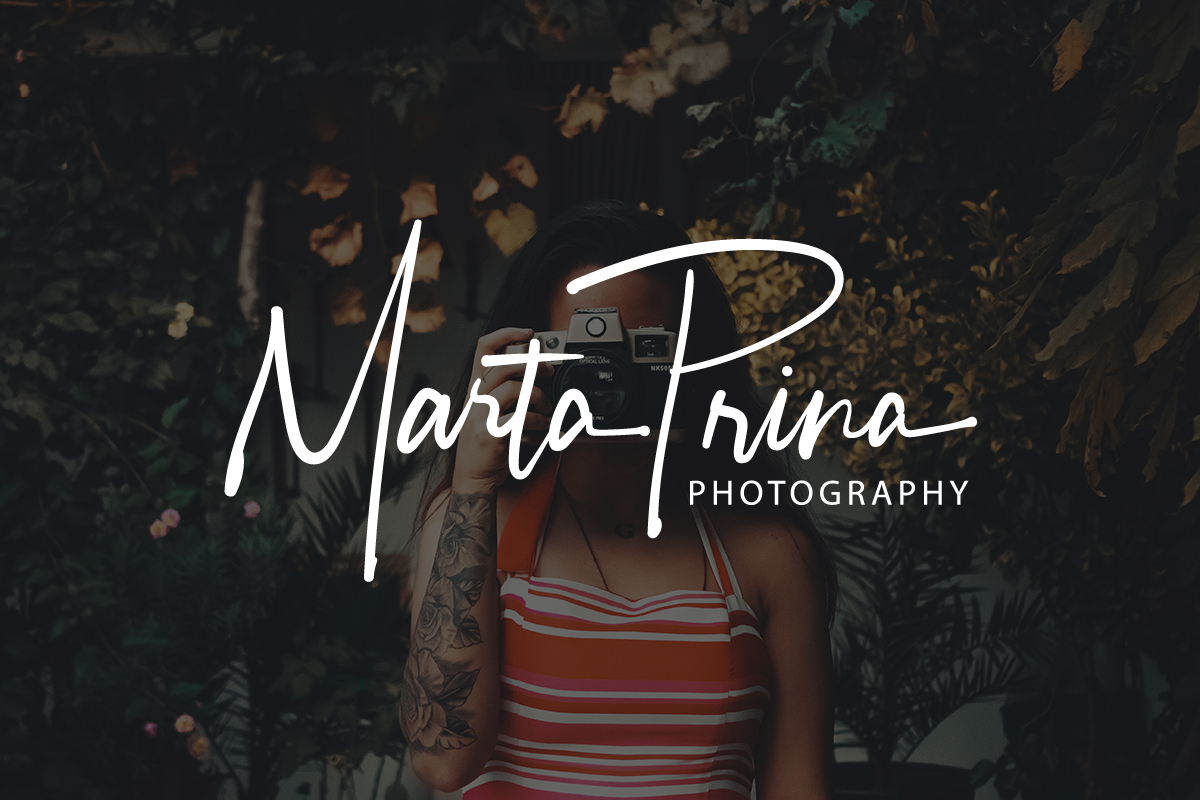 As you've probably understood by now, the possibilities are endless with Photologo! We're always inspired by the way artists use our service and incorporate it into their amazing work!
Have you received your signature logo yet? How have you been using it?
Let us know in the comments below!