Have you come to the conclusion that your current job does not motivate you enough?
Do you wake up every morning thinking that you don't want to go to work anymore or even if you do, you look at the time constantly?
Do you think about what would have been if you just chose another major in college or went on a different path in your career?
Many people who want to change their career feel 'trapped' at work and are afraid to take a step in another direction. If you really don't like your, it could be a sign that you need a change in your career. And you need it bad.
You would like to do something else, maybe you have an idea of ​​what would make you happy, but you know it's not something you could do easily. You don't know where to start. Making a career change is not an easy thing to do.
This new career path would be filled different people that you're already used too. Different responsibilities and it would involve a lot of risk.
Before making any hasty decisions, here is what you can do to reduce the stress of your current job, as well as the fear of change and the unknown.
Do you really want a career change or just a change?
Sometimes you may find yourself in a difficult emotional situation at work (such as a toxic manager, or an unfriendly team) and you would do anything to get out of there.
But before you think about leaving, ask yourself why did you take the job in the first place? Is it something you like to do or have you applied to several different jobs and they happened to call you first?
Also, the next question would be: Would you like to do what you do now, if you had another boss, other colleagues, another office or a different salary?
If so, it means that only an environmental change is needed – that would mean, another company where you can do the same work you're doing right now.
But after asking yourself these questions, you still want to do something else, keep reading.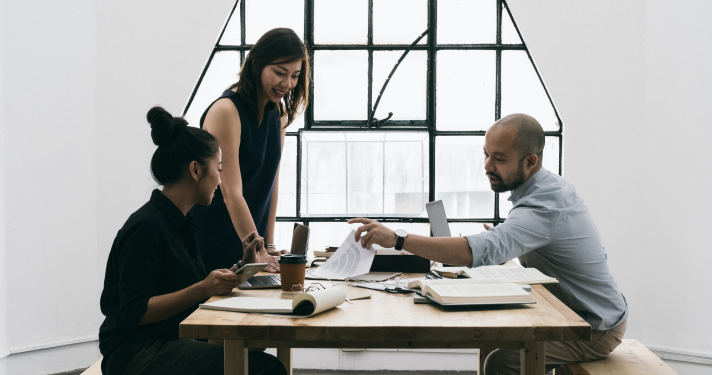 Change your attitude and take on the future
When things get hard and nothing seems to be going your way, it's easy to complain. It's easy to find reasons for everything bad that's happening and you can eventually become a "victim" of your mentality.
However, an important step would be to accept the current situation. The situation being that you have a job that no longer pleases you and to think about what you are going to do.
Say something along the lines of:
"Okay, today I'm starting to understand and accept that I'm in an unpleasant situation and I want a career change so that I could create a better future for myself. What can I do about it?"
This will help you get over the victim mentality in which you trapped yourself, and proceed in taking action. You will become aware that this is just one phase in your life. Things will not stay the same forever. They won't if you decide to take action.
Research in which you're heading
If you already know what you would like to do, try to get as close as possible to that niche and gather the necessary information to help you make a decision.
Do you know someone who already works where you want to work? Can he help you with advice?
Read everything you find about the new field and go to events that are in close correlation to it.
What salaries are in the new field? Are you ok with the pay?
How similar jobs are available on the market today?
Is there a lot of competition?
What skills would you need to change your career?
Do you need to develop any new skills?
What other things are important to you?
Does the new career incorporate them?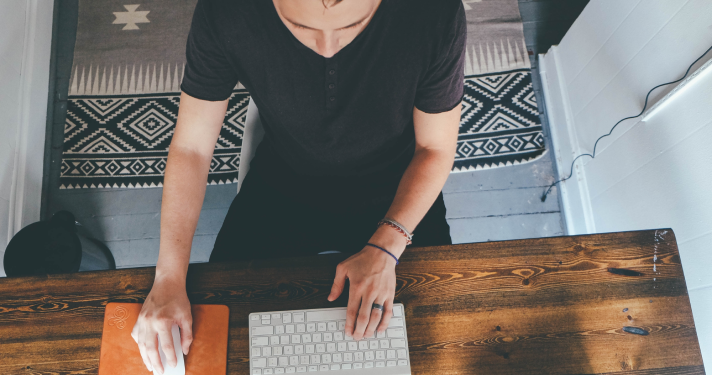 What do you do if you won't have a precise idea of the direction you want to go
If you are in this situation, things get a little bit complicated, but there are solutions.
You can do some of the steps on your own, but the most effective way would be for this process to be done with a career coach or career consultant.
They can help you find the right job for you based on your skills, interests and values, following psychological tests. Make a list of what you like to do, what motivates you, what passions and hobbies you have.
Make a list of what you like and dislike about your current job.
Make a list of your skills – which can be used in other areas. In any profession or trade there are some transferable skills, which can be used for several jobs, such as daily tasks like taking phone calls, communicating with customers, billing, managing a meeting schedule, etc.
Write down on a sheet of paper how would you like the new work environment to look like – colleagues, responsibilities, work environment, culture, everything you could think of.
Think about your abilities, values, interests, as well as your personality and how they correlate with each other.
This point is critical (as well as the steps that follow) in discovering a new direction in your career, so it would be preferable to be done with the help of a coach or consultant who will tell you exactly what tests to do and then interpret interpret the results.
Write down an action plan
As soon as you discover your new direction, the next step is to make an action plan.
What steps do you need to take to get where you want to go?
How long?
Do you have all the necessary resources to complete it?
Maybe it will take you a while to stop working – are there any financial resources you can rely on?
For each of the steps, set one or more smaller objectives to bring you closer and closer to the desired goal.
Both this strategy and the implementation of the plan are important steps in making a career change.
Now, everything is up to you. But it's also the moment when you have to be strong and ignore any second thoughts you might have. Are you ready for that?
You have to be aware that certain mental obstacles would appear. These may be: fear of failure, doubt, self-doubt, and lack of motivation.
The biggest challenge here will be to push your own limits and make the right decisions.
This is important if you'd like to create your own business as well. Entrepreneurs know how hard it could be to succeed when no one is there for you, and especially when you start from scratch.
Our advice is to create some sort an online presence. Like a digital calling card, so that possible employers can see what you're all about. And first of all, you need a logo. You can create one at Photologo. Check out their website and see how they can help you reach new opportunities.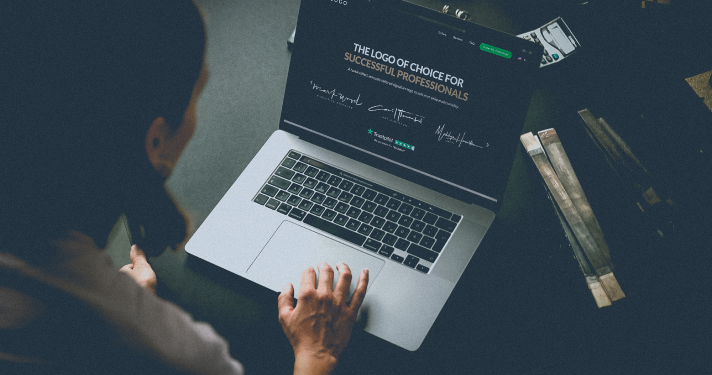 Get ready for obstacles and be patient
This career change will not happen immediately, maybe not even in a few months. If you need to develop a new skill, it will take time and money to increase your chances of employment in the new direction.
So, it is very important to be sure that this is what you want, to arm yourself patiently, to do your homework very well before making a decision and to give yourself the necessary time to carry out the plan. Nowadays, more and more people are considering a career change, but this can be a very seductive trap.
Before making this decision, I would advise you to take some time to see what is the real reason you want to leave your current place, because you can often choose another profession or direction for the wrong reason. A manager with poor leadership qualities, an insufficient salary or the fact that the current job does not stimulate you enough are some of them.
And while they're all good reasons to change jobs, they may not be good enough to change your profession altogether. Maybe, for starters, just a small change of background would be enough to feel a major improvement in the quality of professional life.