Deciding to turn your passion for photography into a business is an exciting time. Firstly, it's a sign you're confident in your abilities. And secondly, it means you can earn money from doing something you love. But getting started can feel overwhelming. And because many photographers don't prepare themselves properly, their business fails soon after it started. We don't want that to happen to you.
Our experienced designers have come together to create a collection of tools that will act as the foundations of your photography brand and give you the peace of mind to focus on other crucial aspects of running your business. From easy to customize templates to a range of themes to choose from, our photography business essentials kit is packed with plenty of features – tailor-made to fit your original Photologo.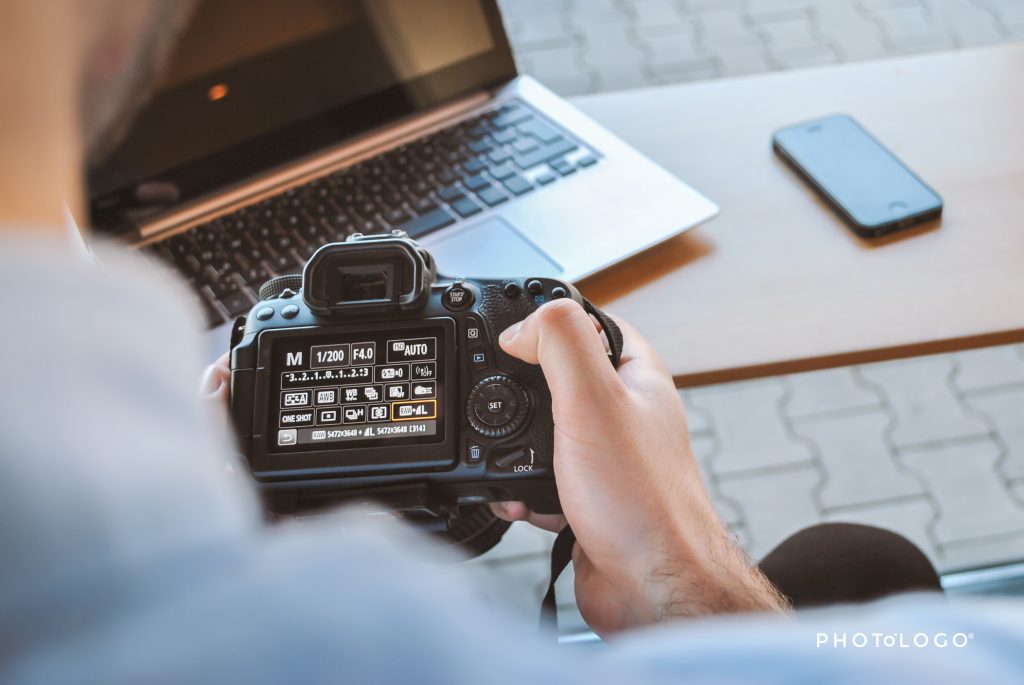 To help you stand out from the competition, here's what you'll get with our seven essentials to start or upgrade your photography business.
A Business Card Designed For Your Photologo
Having a well-designed, quality business card is like having a confident handshake; it leaves a lasting impression. Our essentials kit ensures your Photologo takes center stage, and that you remain in the mind of potential clients.
A Letterhead That'll Serve You For Years
Sending out correspondence is a large part of running a photography business. To keep your brand firmly in the thoughts of your customers, we've created a letterhead that speaks class and professionalism. You can apply our versatile design on both physical and digital correspondence.
A Beautiful Booking Form
Getting potential clients to visit your booking page is a significant step. But it's also the point where many photographers lose business. A lifeless, confusing and poor-looking booking form can be an obstacle to getting your clients to take the final step: hiring you. So, having a professional and clearly designed form will give clients the extra confidence they need to hire you.
An Invoice Your Clients Won't Forget About
An invoice is more than just asking for money. It's your opportunity to let clients know you appreciate them. Having a beautifully designed invoice that stands out reinforces that they're valued and It's the perfect chance to add a small thank you message and consistently provide a great experience. Our templates are designed to show that you care and to ensure you're the first person they think of when they next need a photographer.
The Perfect Pricing Guide
Once people have fallen in love with your photography, they'll want to know how much it costs to book you. A cheap-looking pricing guide suggests a low-budget experience. People don't want that; they'd rather invest in quality and professionalism. That is why we have a collection of pricing guides to show potential customers you're worth every penny. One of the benefits of a nicely designed pricing guide is that you can also include some samples of your best work and add value to your proposal, instead of just presenting a boring list with prices.
Finally, A Proper Social Media Profile and Cover Photo
In the digital era, you'll do most of your brand marketing online. Social media is such an influential part of your brand. It's often the platform that new clients will first connect with you, so you must make the right impression. Our tool kit provides you with a premium profile and cover photo – which will help you build your online presence and a recognizable brand
A Snazzy Email Signature
Whether it's an email to your client database or an introduction to a potential client, emails are a great way of getting your brand message out there. Our snazzy email signature keeps your branding consistent and makes you instantly look more professional and builds trust in your potential clients.
Putting it All Together
For your business to thrive, each of these essentials must work in conjunction with the others. Running a business is hard work. So we created this tool kit to keep running your business successfully and stress-free. It also helps your brand to grow and to remain sustainable for many years to come.
To give your photography business the best possible start, order our branding kit now and receive a 10% discount.