Parag Khare is a member of the Photologo Community based in India and the photographs he shares always gain enthusiastic feedback from the other members of the Facebook group.
"To me, bird photography is the best way to cultivate meditation and find peace. It is the most accurate way for me to gear up for the rest of the week, wherein. As Pune is surrounded by the western ghats, you find many birds within a radius of 150 km. This inspires me to keep exploring and discovering solace and happiness on my weekends."
Let's learn something more about his journey as a photographer.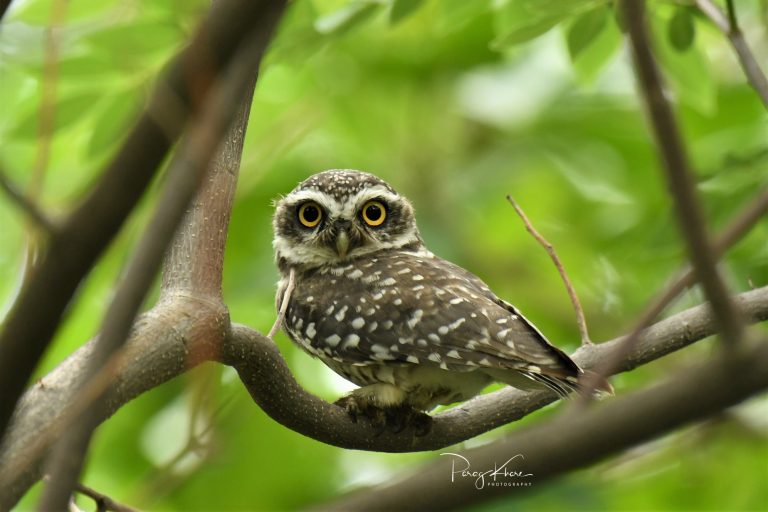 How long have you been a photographer? Is it your main job?
I have always been fascinated by green landscapes and everything that nature has to offer but I started taking pictures only three years ago. I work as a business developer for the healthcare industry and I teach in one of the leading management schools in India for their executive MBA programme.
It all started visiting the ARAI hills, Pune (Maharashtra), India every weekend, which is a 20min climb from my apartment . I was not satisfied with only limiting myself to being a mere spectator and I wanted to capture every moment to reminisce.
I looked up National Geographic and gained knowledge about how it serves as a platform for so many photographers across the globe to put their images out there and to form a community. I remember staying up all night, reading about the camera, its features, and the requirements to become a real photographer.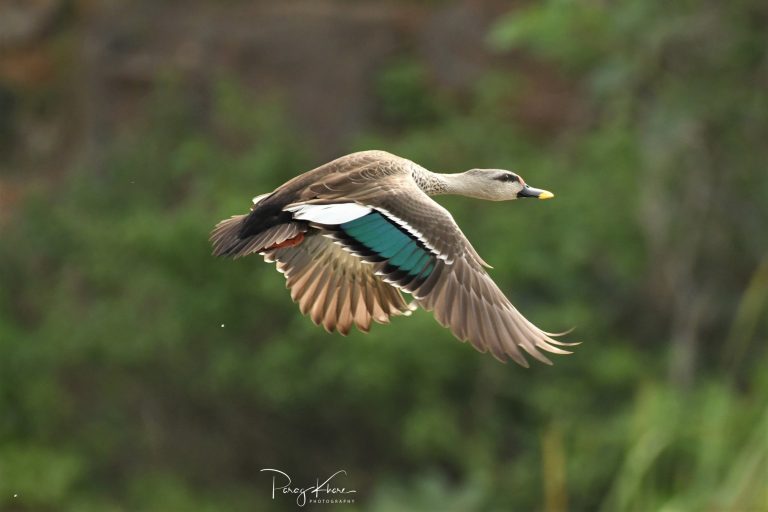 I soon realized that buying a camera was like becoming a father. It came with a continuous sense of responsibility and commitment. Nevertheless, my wife believed in me and gifted me with my first gear on my birthday. It was a Nikon D5300 as the body and it came with two lenses 55-200mm and a 70-300 mm lens.
I found myself driven towards capturing the avian species as I was able to experience the challenge that kept me going. I visited popular places like Kumbhargaon, Bhigwan Bird Sanctuary which is located at about 135 kms from Pune where countless migratory birds (mostly water birds) like the Greater Flamingos come from Siberia and many other parts of the world. When I explored this place I realized that the gear I possessed was not equipped to capture the birds in flight.
Eventually, I bought the Nikon D500 as the body with a Nikon 200-500 VR Telephoto lens which has been a major turning point in my journey. It has allowed me to click about 500-700 pictures for the last two and a half years.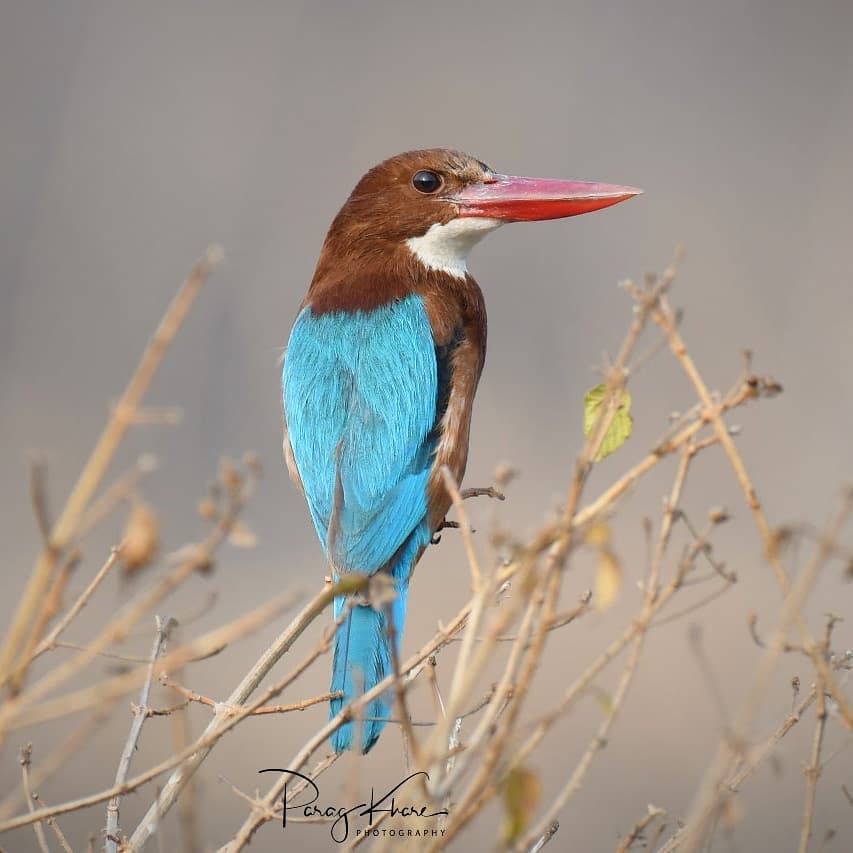 Is there a specific project you're proud of?
I have printed calendars for two consecutive years. The reason I decided to print calendars for sale is because no matter how computerized our life gets, a hanging calendar on the wall is always appreciated in almost every Indian household.
With this thought in mind, I asked my family to help me choose 12 of my best shots of the year. After we shortlisted the pictures, we deciphered the birds according to the season in which the photographs were clicked and arranged it in the same order. Every month had a different bird symbolizing a distinct season. I advertised my calendar on many social media platforms like Instagram, Facebook as well as WhatsApp. The response I got for the first year was unexpectedly thrilling.
We sold over 300-400 calendars to people living in various places across India and even a few of them to those living abroad. We donated the money that was made by the sale of the calendars to a charity that supported the Kerala flood relief. After this experience, we decided to make sure that we print as many calendars as possible every year.
Last year, we printed a calendar with images of not only birds, but also butterflies. I got a fantastic response yet again, for which I am very grateful. I plan on continuing this project in the future as well. This is definitely something I am extremely proud of as it truly speaks for my journey till now.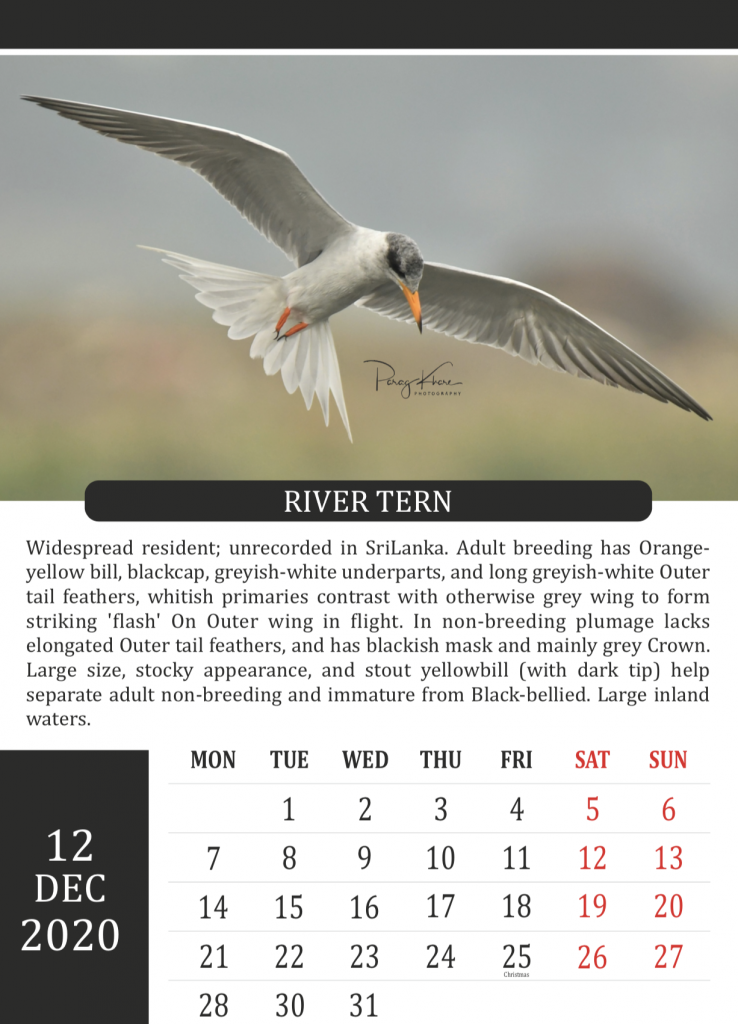 Any actionable tips for our audience to take better bird photography photographs?
The first tip that i would like to give is to look for the catchlight in the birds eye. Because the bird's eyes are so expressive, once you get a shot with the catchlight in the bird's eye, the expressions can be interpreted on a greater and better level.
Secondly, the bird should be nicely perched. Preferably with a green background so it stands out and an increased depth of field always enhances the beauty of the picture.
The third tip that i would like to give is that while you are taking a picture of the bird, try to capture any attractive feature surrounding the bird in order to make the image more aesthetic.
Another tip that I would like to give is that always look for action. For example, if the parent birds are feeding their child then that activity in itself becomes a story. Taking such pictures allows you to test your skills as well as helps you improve on your technique.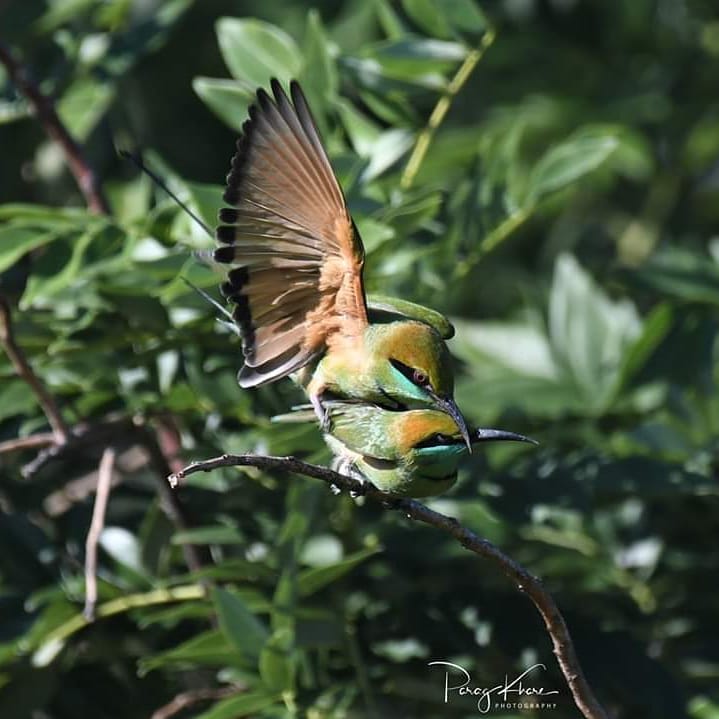 How did you develop your style and what's the importance of Photologo in posting your pics online?
Since I post my pictures on a variety of platforms, I wanted to keep my visual identity consistent while making sure my pictures do not get copied and that's where Photologo came in. When people see similar types of images, colors, and patterns on other social media platforms like they do on Facebook, they'll associate those images with my Photologo. I feel that a Photologo will allow viewers to easily and quickly identify my photos.
With a beautiful Photologo, that's truly handcrafted, uniquely made by artists and custom tailored with the Photographer's choice makes it so distinctive that it has a special place in my photos and the viewers do appreciate it.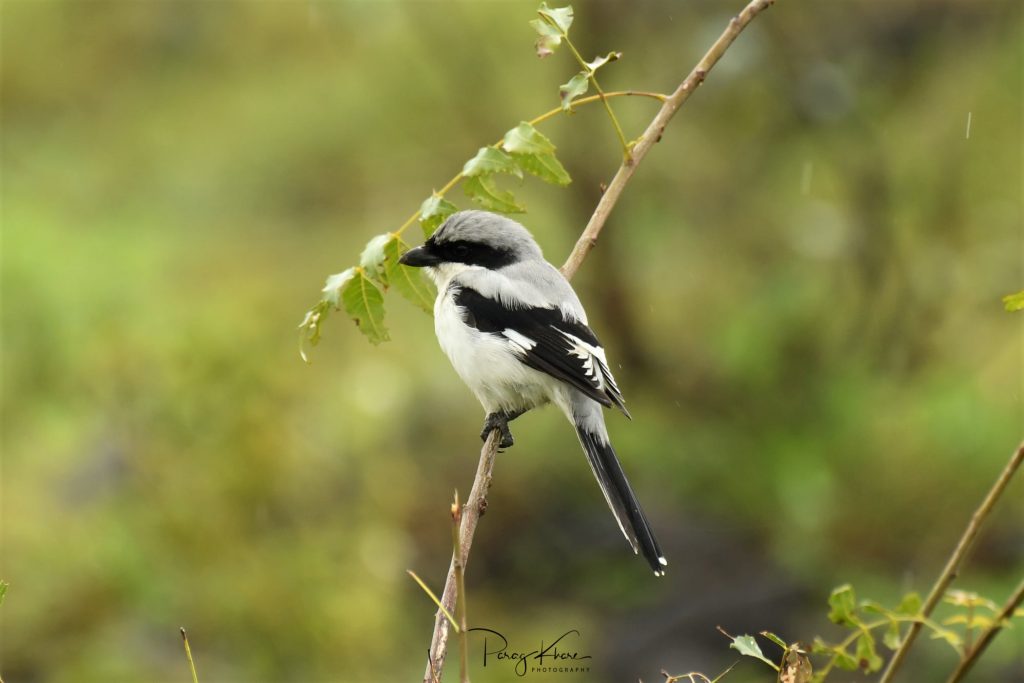 Why did you choose to sign your photos?
There is a marketing facet to the watermark. Making my work easily identifiable might help viewers to find me and to discover more of my work, especially if it gets shared around the Web. It's also a way to "electronically sign" my work of art.
What do you value the most as a member of the Photologo community?
Posting my pictures in this community has allowed me to get some critical comments and suggestions besides the Likes, and over the years there have been a lot of takeaways being a part of this community which has resulted in improvements in my pictures.
Any final advice?
"Focus on the eyes of the subject" and "sign your work" are the mantras for me as a photographer.
Parag's links below: