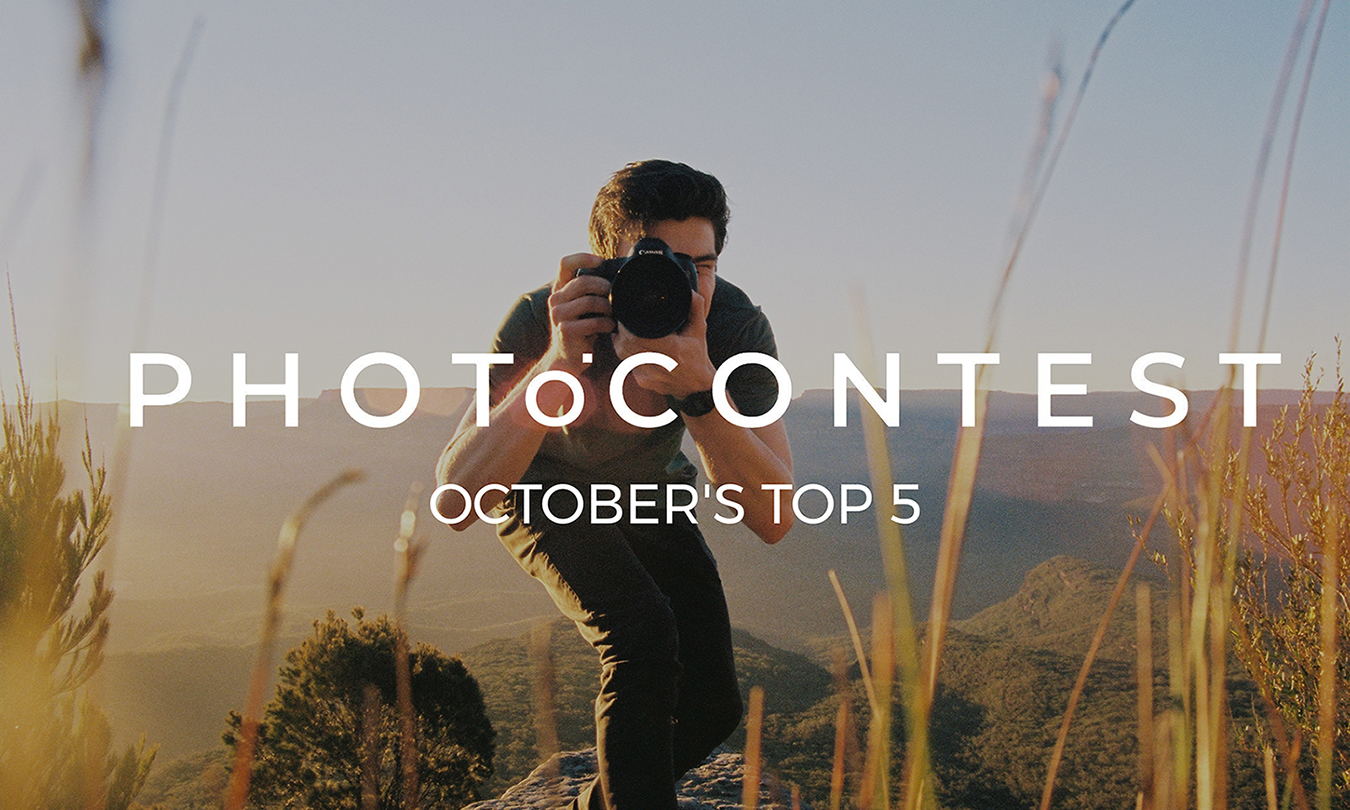 An exciting PHOTO-CONTEST has played out on the Photologo Facebook page and group throughout the month of October! The response has been so great—hundreds of members of the amazing Photologo community have shared their best shots and their love for photography with us and other artists.
Together with the results of the contest, we're thrilled to unveil the latest addition to our blog: a brand new section dedicated to you and your photography. With each post in this section, we aim to bring exposure to talented artists in the Photologo community, their background, as well as past and future projects.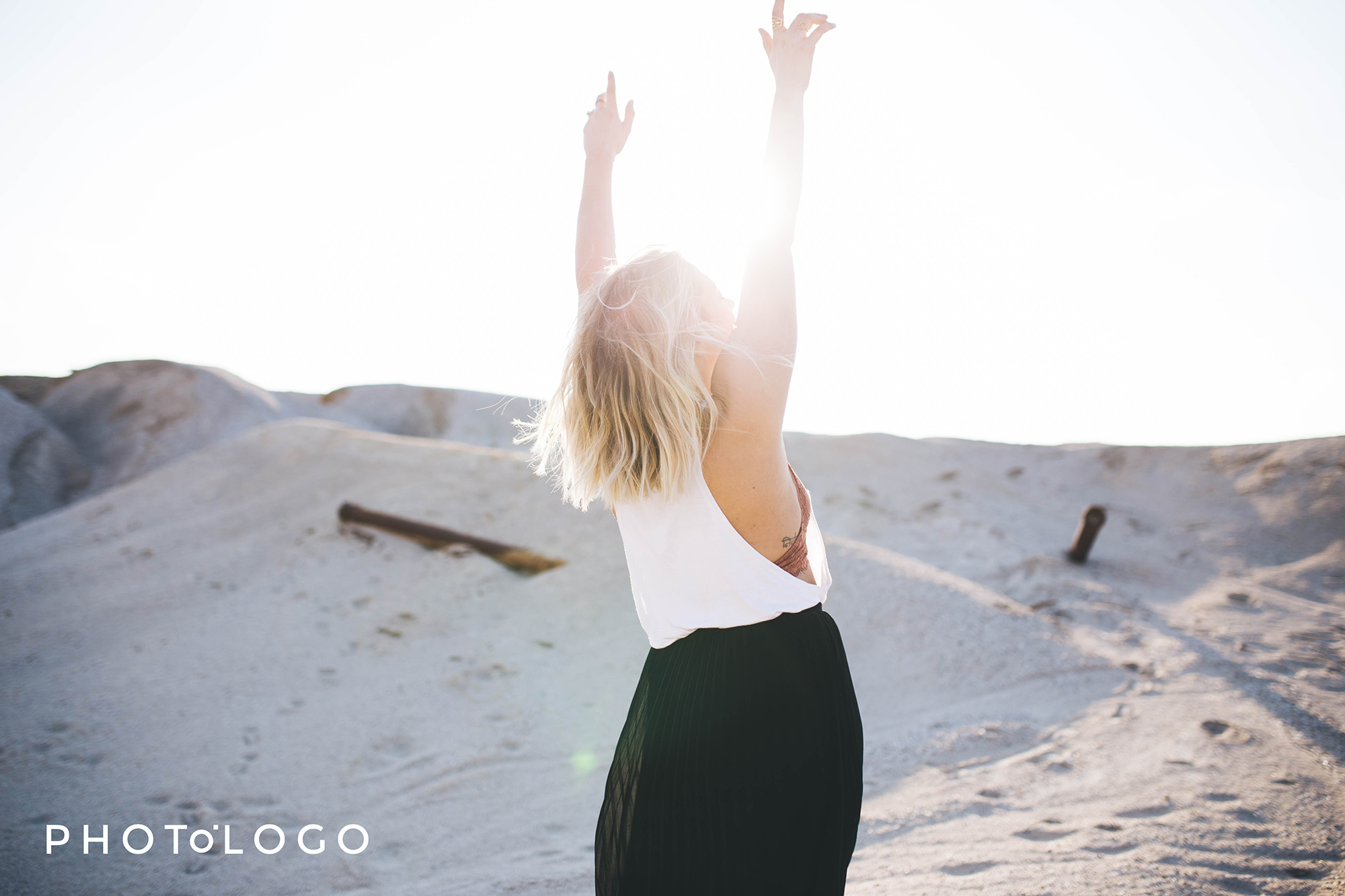 As always, being passionate photographers ourselves, we are absolutely amazed by our community's contributions—you guys are the best source of inspiration for us and we love learning more about you and your work!
This time, we asked you to show us where your inspiration comes from by posting one of your favourite photos you've taken. It's been so incredible to see how inspiration can emerge from anywhere and everywhere—from the extraordinary, just like the ordinary… We've seen wonderful landscapes, extremely detailed portraits, magical abstract pictures, and many more!
You can imagine how difficult it has been for our team to narrow it down to the Top 5. However, the wait is finally over and we can share with you the winners of this PHOTO-CONTEST!
Are you ready to get to know these five amazing photographers?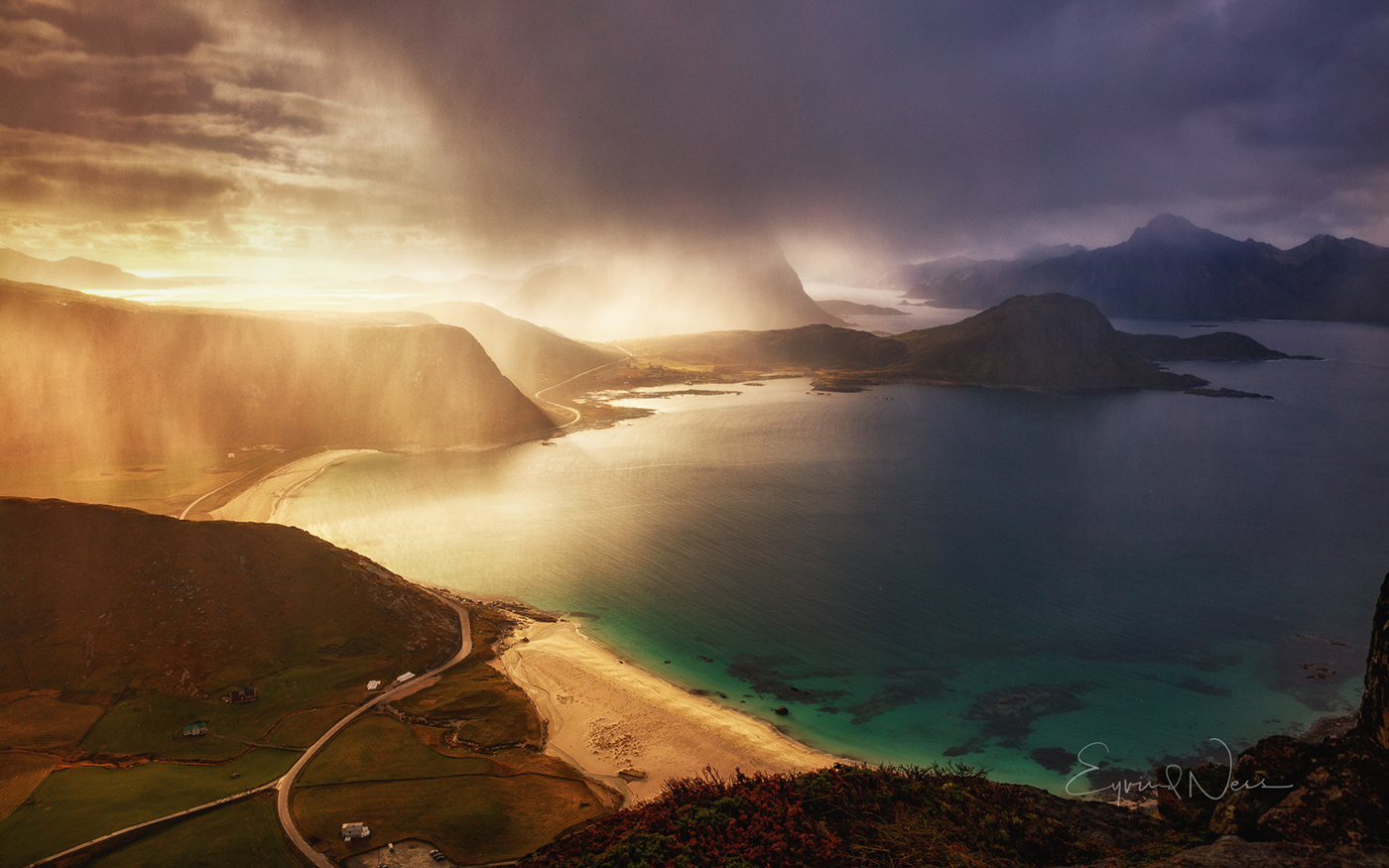 Artist: Eyvind Ness
Title: Autumn Weather at Haukland Beach
Artist's comment: My family and I hiked up to Mannen, near Haukland Beach, Lofoten, Norway, earlier this autumn. We were blessed with wind, snow, sleet, and strips of sunlight shining through the mountain clouds.
See more of Eyvind's work at:
@eyvindness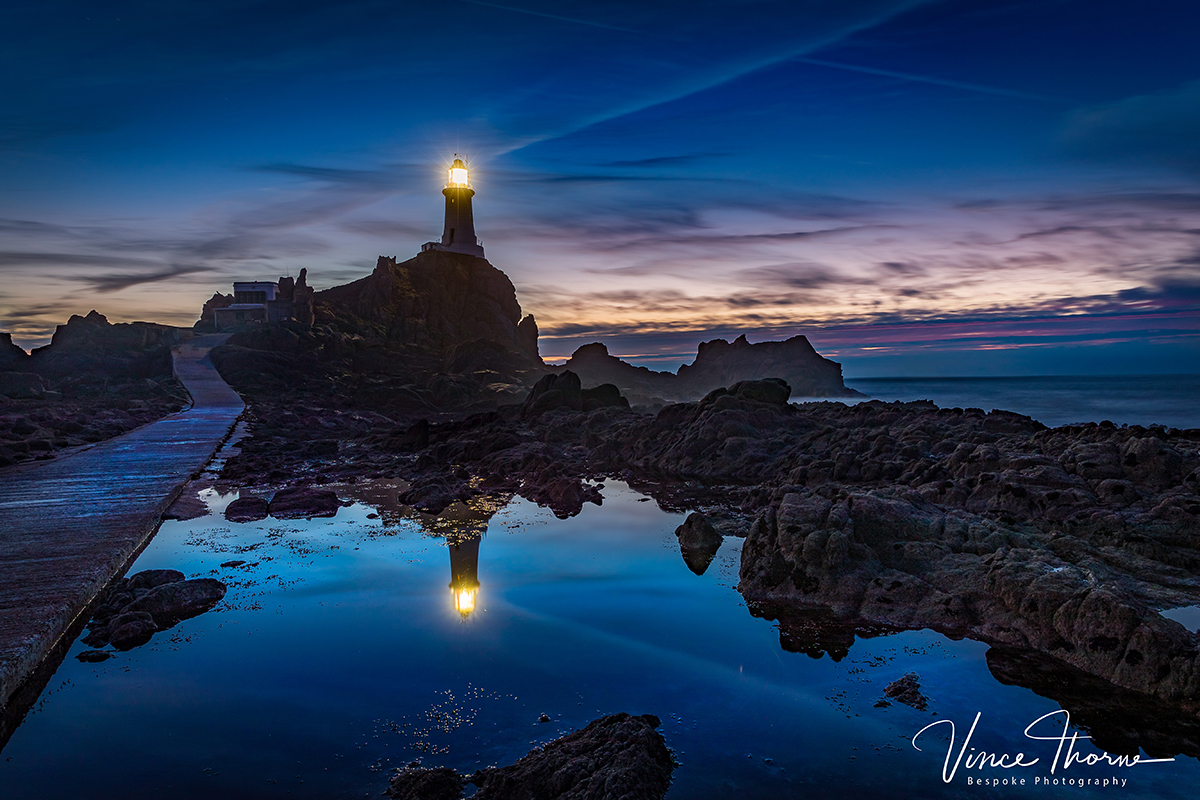 Artist: Vince Thorne
Title: Beacon of Light
Artist's comment: I live in Jersey Channel Islands and have been photographing this place for over 40 years, Jersey is an amazing place for Landscape Photography. This lighthouse is named La Corbiere (the name means place where Crows gather), it can be found in Jersey's south western corner, flanked by rocks and reached by a causeway. As this is a tidal area many different shots can be taken and there are many moods of weather to be found here. This photo was taken on a very still autumn evening a few weeks ago.
I use a CANON IDX MKII and 24 – 70 EF Lens ISO 100 30 seconds @7.1.
See more of Vince's work at:
www.vincethorne.com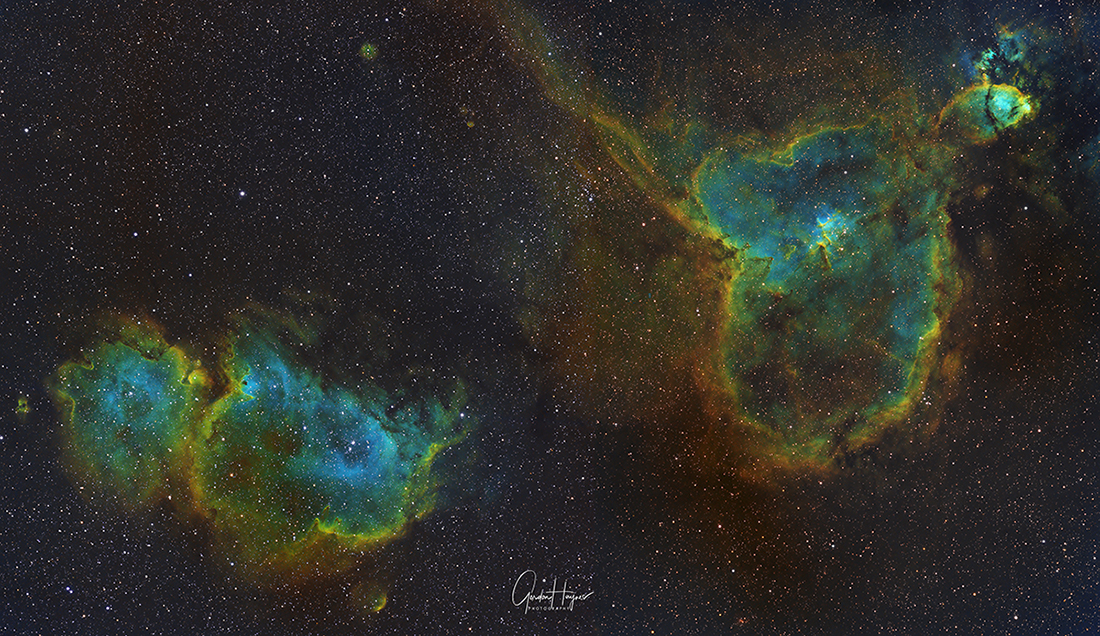 Artist: Gordon Haynes
Title: Heart and Soul Nebula
Artist's comment: The photo is a picture of IC1805 and IC1848 (Heart and Soul Nebula) which are gaseous nebula in the constellation Cassiopeia, to take pictures like this requires specialist photographic equipment, a lot of time and even more patience. […] As the field of view of the telescope/camera combination wasn't sufficient to get the whole of the two nebula in I had to take separate images of the two nebula and then join them together to create a two pane mosaic. […] In all this took me a period of over 3 months as the sky has to be completely clear and I also had to fit it in between work as well. The colours represent the different gases that make up the nebula and without long exposure photography this subject is not visible except through very big aperture telescopes and even then no colour would be evident, only faint patches of grey would be visible. From a size perspective, if the moon were superimposed on this picture at the same size scale it would only cover about 1/20th of the picture.
The camera used was a Finger Lakes Instrumentation Proline 16803, specialist narrow band filters (the same as used in the Hubble Space Telescope), a Televue NP127 refractor telescope which has 127mm aperture, focal ratio of f5.3 and focal length of 660mm.
See more of Gordon's work at:
www.imagingtheheavens.co.uk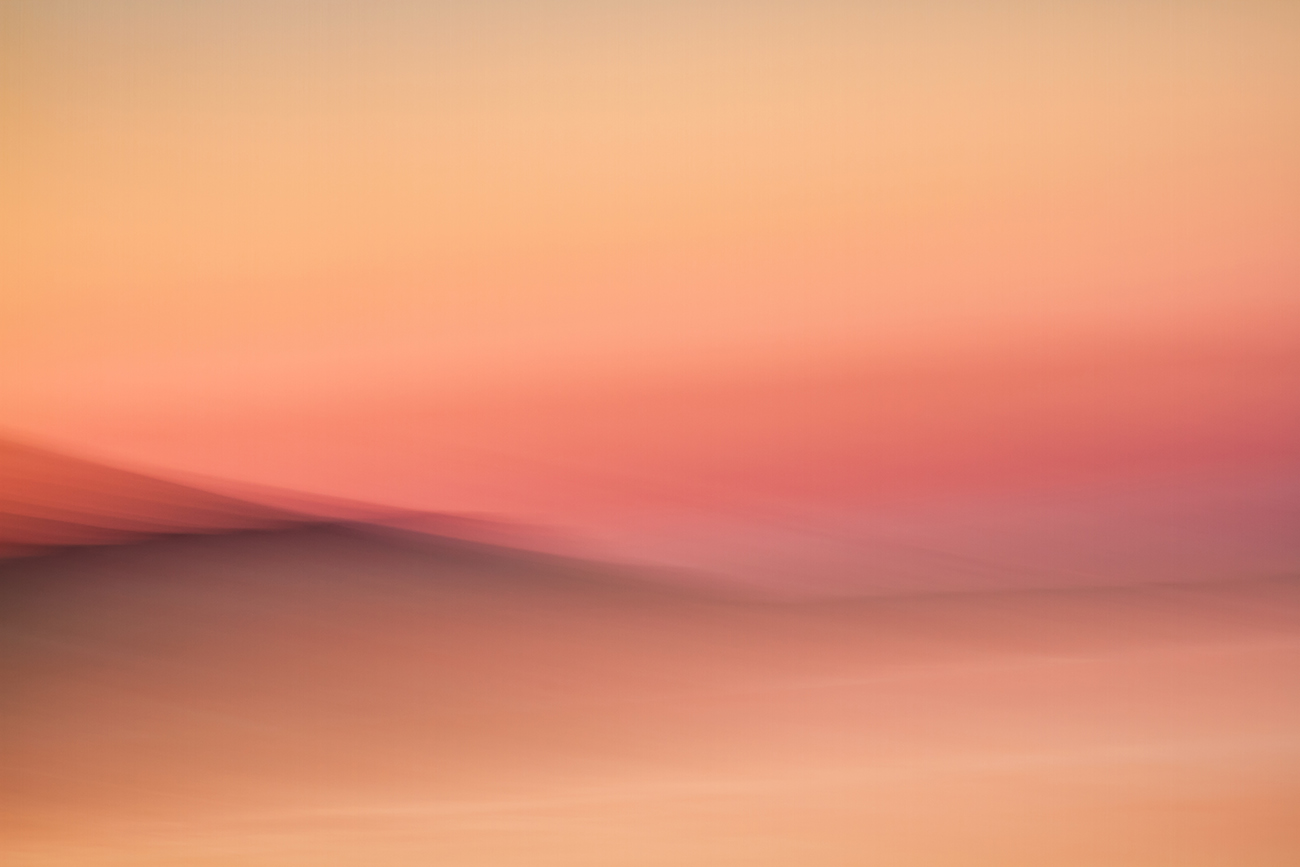 Artist: Stephanie Johnson
Title: Esoteric
Artist's comment: "Art is a step from what is obvious and well-known toward what is arcane and concealed." ~ Khalil Gibran
This is an abstract ICM (intentional camera movement) image that was created as a single-frame image using movement during the exposure to create the effect in-camera. I captured this image while doing abstract work during a glorious sunset, along the Mississippi River, near the small town of Nauvoo, Illinois, in mid-September.
This kind of abstract work has been my primary focus for the past year and a half, and there is something about the fluidity of this image that really appeals to me. The abstract nature of the image is a giant step away from what would otherwise be obvious and well-known, and my hope is that it encourages and inspires the viewer to transform the way they 'see' things…to see the essence more so than a literal interpretation.
See more of Stephanie's work at:
www.stephjohnphoto.com
@stephjohnphoto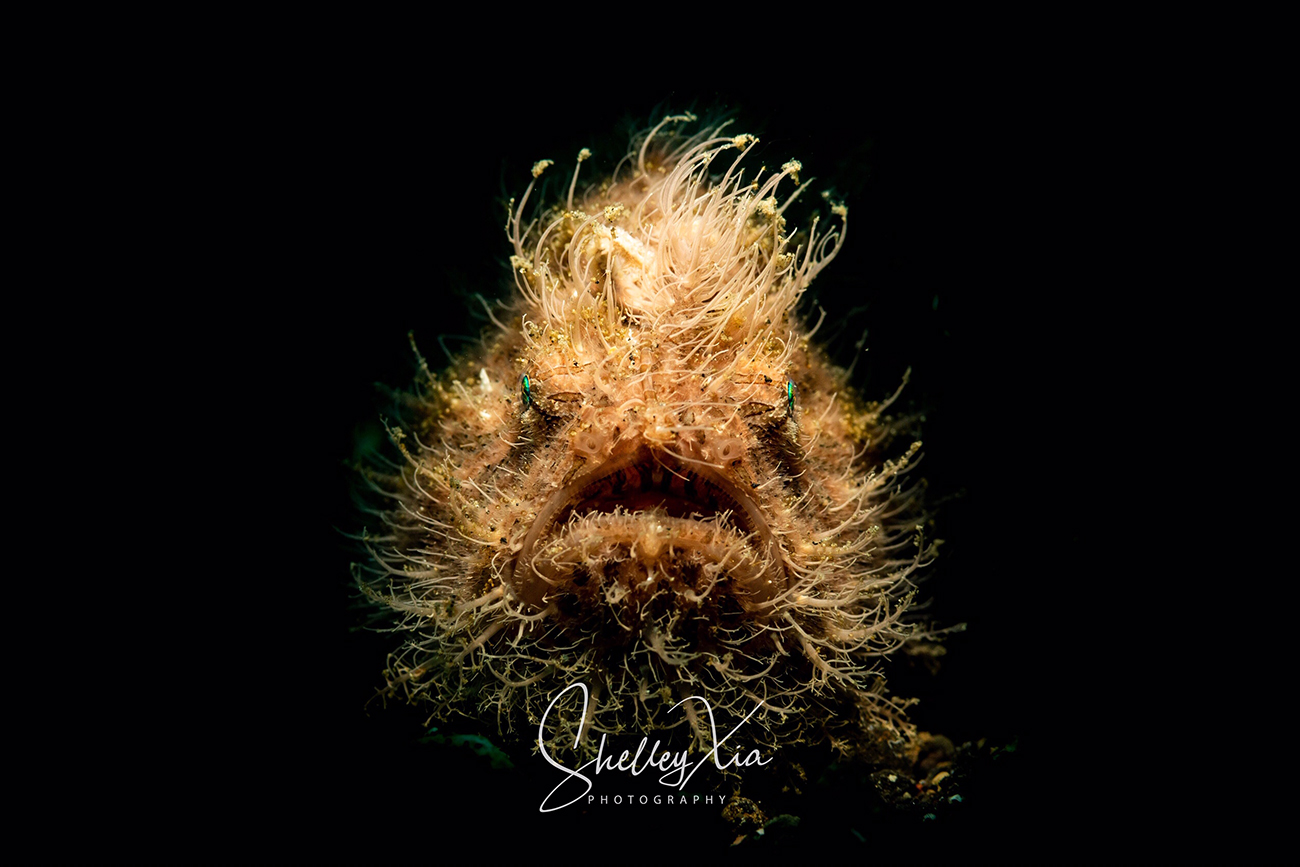 Artist: Shelley Xia
Title: A frogfish exposed
Artist's comment: Frogfish in general are anglerfish, and have a lure on their face to attract prey, which can include other fish, crustaceans and even other frogfish. They can come in many different colours, which allow them to camouflage with corals and sponges to conceal itself from predators, which is very important given that they are scaleless. This can make them hard to spot and photograph, as they can blend incredibly well with their surroundings.
The hairy frogfish in particular is always on my wishlist when I dive in Indonesia, due to its beautiful jewel coloured eyes, and the protrusion of spinules on its body which resembles hair. This year, however, I had returned to Indonesia with the hope of finding one of these elusive creatures, as I'd had a goal of photographing and emphasising their distinctive shape and 'hair' with a snoot. Luckily, our guide was able to spot this particularly photogenic hairy frogfish camouflaged in the sand and everything seemed to fall into place to get this shot.
See more of Shelley's work at:
@delirium_shell
How incredible are these shots and the stories behind them?
It has been such an absolute pleasure to hear more about the selected photographers for this month's PHOTO-CONTEST—we can't help but already be excited for our next contest. We are looking forward to getting to know more of you and being blown away by your very best shots!
Make sure to follow us on Facebook and Instagram to always be kept in the loop on everything photography-related. Keep an eye out for the next post in our brand new Artist Spotlight section of the blog, many more talented artists will be featured soon!
Are you as in love with these Top 5 shots as we are? Let us know your thoughts in the comments below!