Ron Asp è nato e cresciuto a Wetaskiwin, in Canada. È un membro di 75 anni della Photologo Community e si occupa di fotografia da 55 anni. Questo mese è presente sul nostro blog da quando è stata scelta la seguente immagine come "Fotografia del mese" dal pubblico.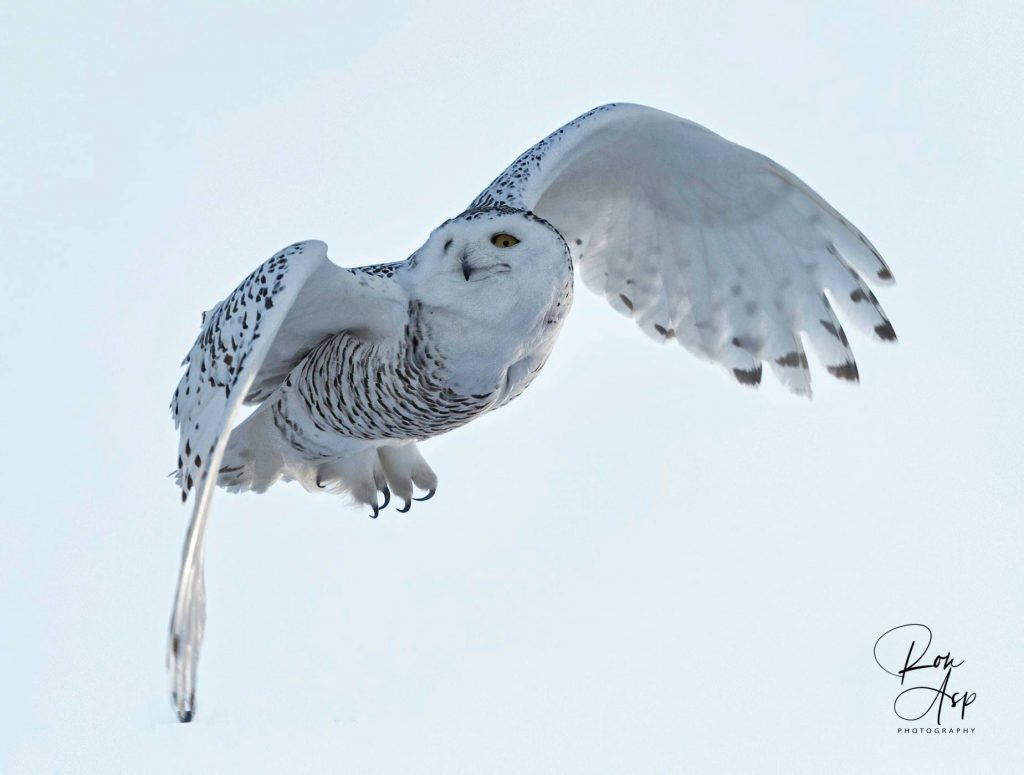 Come è iniziato tutto?
"I never took any training and am self-taught. I was really active in photography in my 20's. I started a small business and did all minor sports and most of the city of Wetaskiwin photos. I took on wedding and family shots. In time, I lost interest in this form of photography, to me it was not rewarding. I turned 1000's of photos over to the archives.
In seguito, sono stato uno dei 12 fotografi a essere scelto 700 fotografi per il team di Ground Force per la TV globale.
I love photography and did for my enjoyment, I donated all my work and never charged anyone. People all over asked for photos for books, calendars and canvas prints. My reward comes when people appreciate my photography. I live to get out and photo wildlife, landscapes, sunsets and old building sites. I like to be good at it.
Trascorro ore a caccia di tutte le forme di fauna selvatica. L'anno scorso ho fotografato oltre 60 specie di vita selvaggia. I miei preferiti sono Bluebirds e Snowy Owls. Stare in mezzo alla natura e guardare la fauna selvatica è così gratificante, mi solleva e lenisce la mia anima.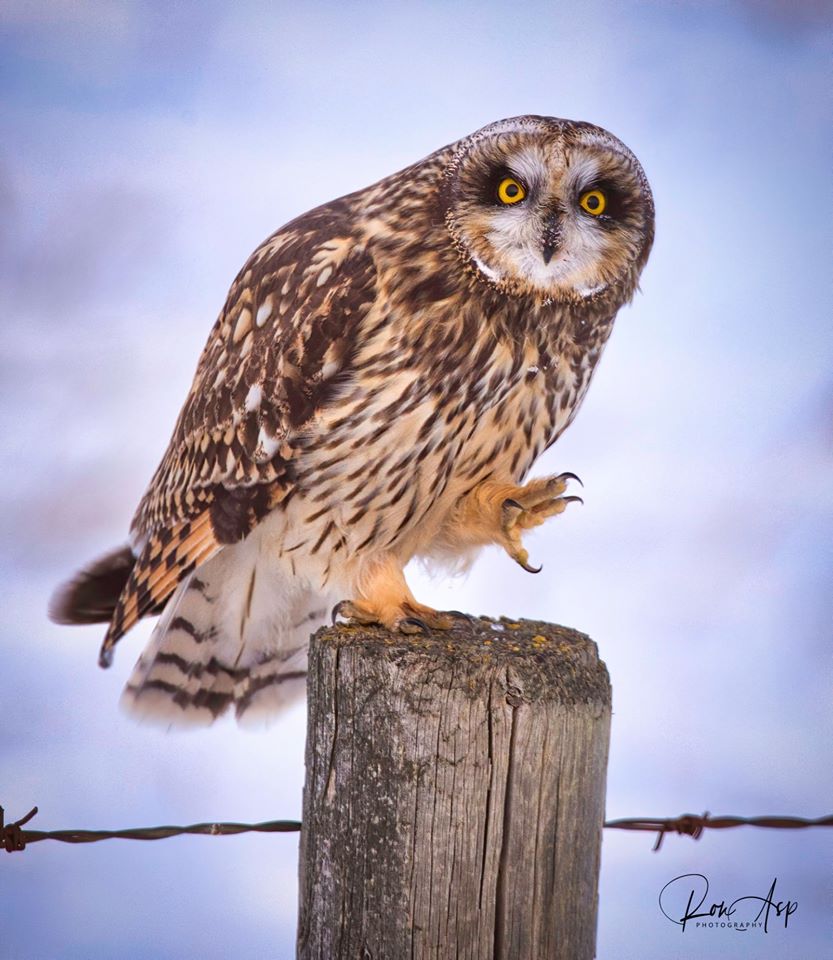 Ron, dacci 4 consigli attuabili
1) Avere una buona macchina fotografica e imparare tutto al riguardo.
2) Due cose che sono un must sono la luce e la messa a fuoco. Mi sono preparato per quello che ho intenzione di scattare foto e poi fare alcuni scatti di prova.
3) Scatta manuale e Raw. Ho impostato per quale velocità dell'otturatore più veloce prenderò. Colpi volanti. Questo è quello che uso per iniziare. Manuale,
4) ISO variabile, scatta a tutta apertura di circa F / 4,5, 1/2500 di secondo e messa a fuoco continua. Se sto riprendendo paesaggi o gli uccelli non si muovono, impostarei Manuale, F / S 8.0, 1/300 sec. IOS variabile. io concentrarsi sempre sull'occhio degli uccelli. Se orizzontale, due terzi nella foto per ottenere il miglior DOF.
These are just guides I use. Each photo is different. Just depends what you are shooting… eg backlighting, waterfalls, fireworks, night shots. Photography is a non-stop learning. A lot of practice. I look back when I first started and what a difference. Shooting 6 rolls of film was a lot of photos. Today I have shot up to 2000 photos a day.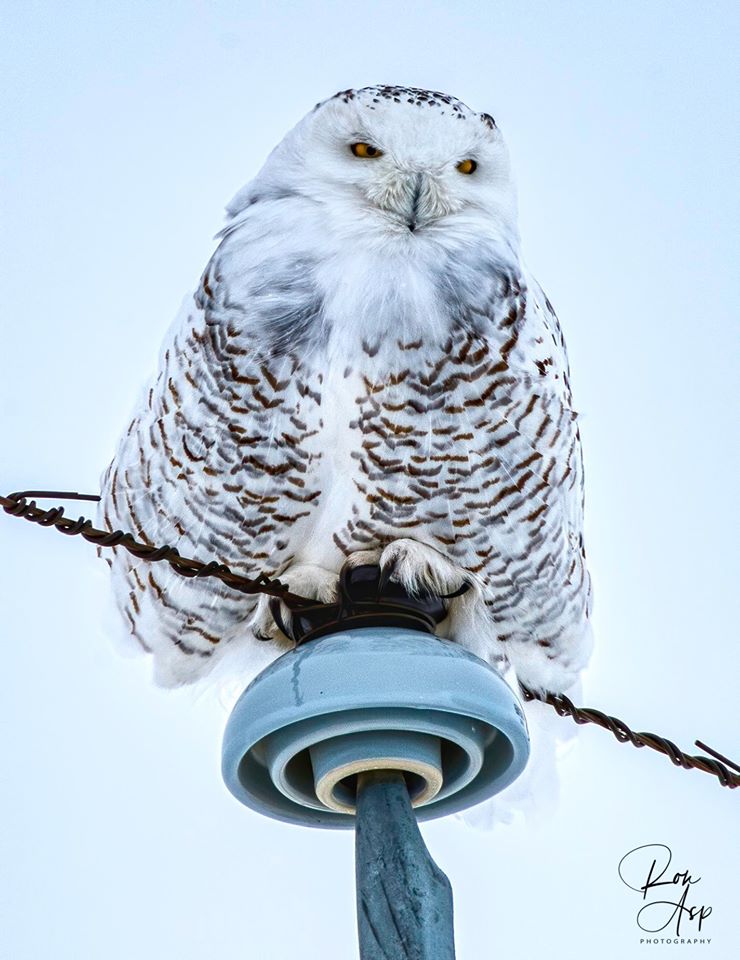 Come hai scoperto Photologo?
Ho visto che molte persone online stavano usando Photologo. I made my own up but there was no comparsion. I ended up getting a Fotologo fatto a mano e poi ho ottenuto la suite di colori. Quindi ho acquistato il Kit di estensione e poi Photopolish. Mi piace la varietà e li uso tutti. Una cosa che faccio non è rendere il logo troppo grande. La mia foto è il punto di disegno.
Mi sono unito alla Community Photologo e non ho mai guardato indietro. Adoro guardare le foto di altre persone da tutto il mondo. Posso imparare da loro di sicuro.
Link di Ron Asp